EVERYTHING you need to improve YOUR game.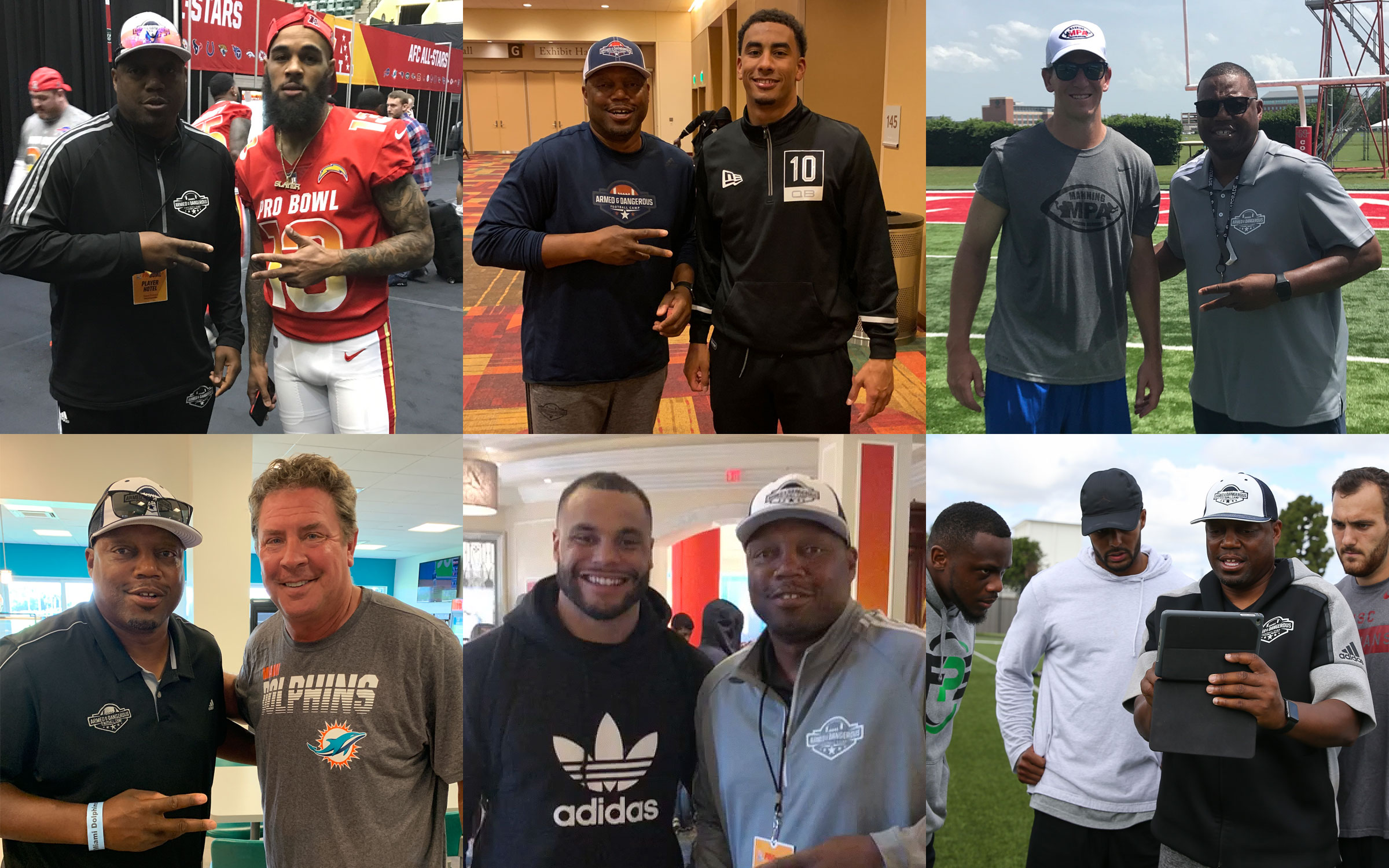 Coach Steve Calhoun and Armed and Dangerous Football Camp distinguish themselves from other training camps with experienced trainers who've played at the game's highest level. These football professionals understand the importance of the fundamentals, preparation, and mechanics necessary to excel in the game of football.
Our proven process helps quarterbacks ascend to the next level of play by thoroughly analyzing each quarterback's throwing mechanics and footwork, building on their strengths while uncovering areas for improvement.
"Steve and I have been working together for 9 years. The detailed coaching he has provided me has allowed me to be a 4X Pro Bowler and have a successful 8-year career with the LA Chargers. What separates Steve from other Wide Receiver coaches is his attention to detail and the way he communicates his coaching points to me. Our relationship is definitely more than player-coach, it's family."
Keenan Allen (Slayer)
LA Chargers Wide Receiver
"I've been training with Steve from high school to college and into the pros and the formula hasn't changed and he's always been able to get me ready, helping me improve every area of my game, from throwing motion to footwork to football IQ, I know we're gonna get it in every session we have and that he'll have a plan ready for whatever I want to work on."
Jordan Love
Green Bay Packers, 1st Round Draft Pick

"It's been a long path for Peter Costelli to get to Utah. Steve Calhoun (Yoda) has been an integral part of that journey. Peter would not be where he is today without Steve. I have been around many NFL Coaches, trainers, and Olympic trainers. His meticulous attention to detail on mechanics and on the game itself is unsurpassed by anyone. He prepares his QB's for every stage of the game, from high school to college to the pros."
Peter Costelli
"Steve Calhoun is the most detailed quarterback instructor that I have ever been around.  Many of the drills I use today come from the time I spent with him, early in my career, as a mentee, learning the art of quarterback development.  Coach Calhoun is an expert and has refined his craft over years of hard work and meticulous study.  I was fortunate enough to learn some of the things that make him so unique.  From throwing mechanics, to footwork & film study - he embodies what it is to be a true teacher of the game. 
Coach Calhoun can train and relate to any level of quarterback, from youth to the NFL, and always finds ways to improve his players.  He is also a very humble, hard-working, down to earth person that people love to be around!  I can't speak highly enough of the things he did for me, and I truly value our relationship to this day. "
Ryan O'Hara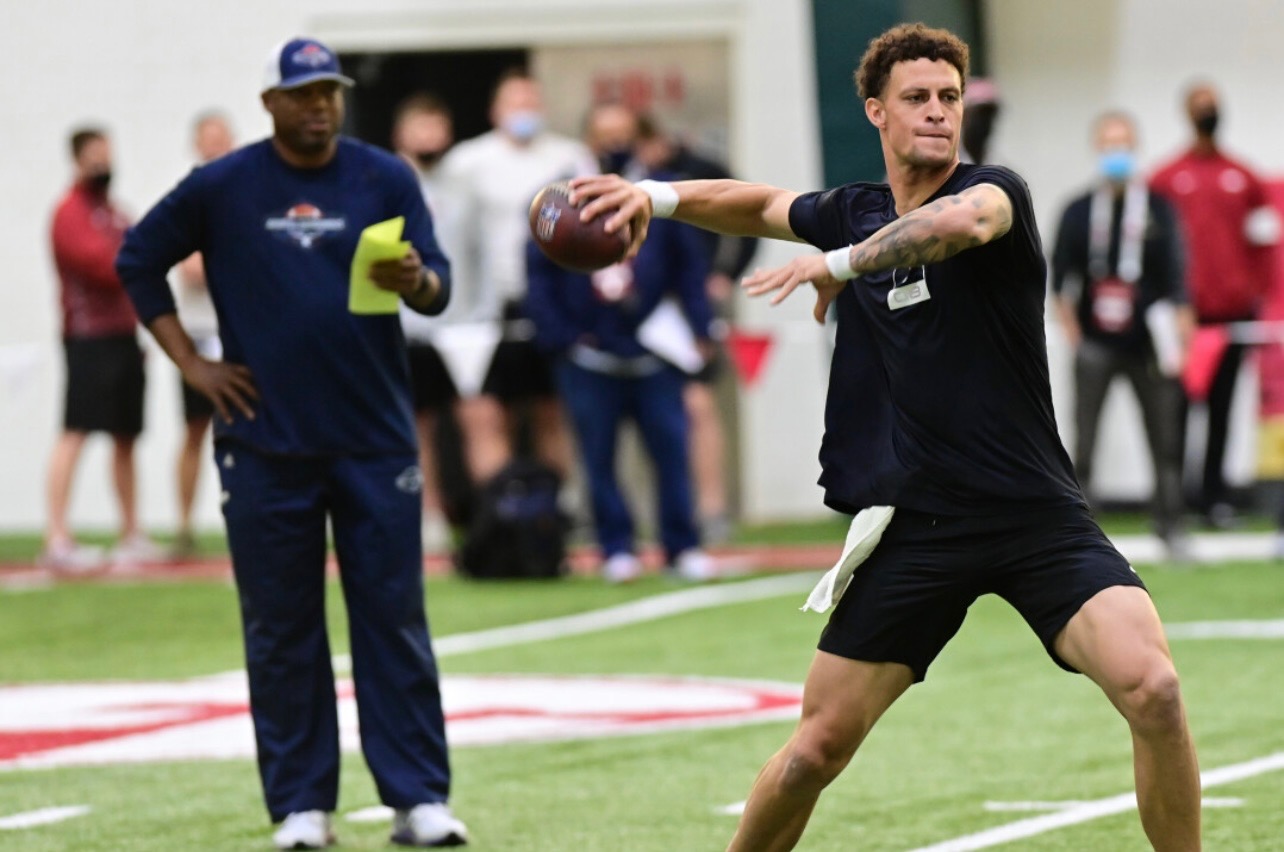 To Be The Best, You Need To Work With The Best...
Coach Steve Calhoun brings high energy and proven leadership skills to professional, collegiate, and high school football programs.
Steve brings 20+ years of experience developing quarterbacks and wide receivers to take their skills to the next level and beyond.
Steve is an expert in managing pre-game preparation, conducting film study and analyzing competitive strengths and weaknesses. He specializes in collaborating with the coaching staff to develop effective offensive strategies and winning game plans.
Steve is committed to mentoring players and maximizing their potential on and off the field.
READY TO TAKE YOUR GAME TO THE NEXT LEVEL?